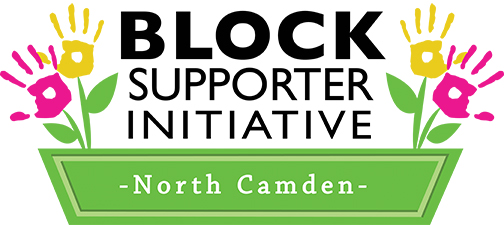 "OUR CHILDREN, OUR FAMILIES"
Positive, direct impact with long term responsibility
The Block Supporter Initiative is a community-based program that creates shared pride, respect, and responsibility in Camden neighborhoods while transforming "blight to bright!" Block Supporters keep the front and back of their properties clean, beautify the front of their homes, help care for vacant lots, and participate in community meetings. This program was founded by Camden resident Benigno Rodriguez in 2004 and has been in North Camden since 2015, with Mr. Rodriguez on staff. To date, there are 544 households participating and 12 local residents employed in the spring, summer, and fall.