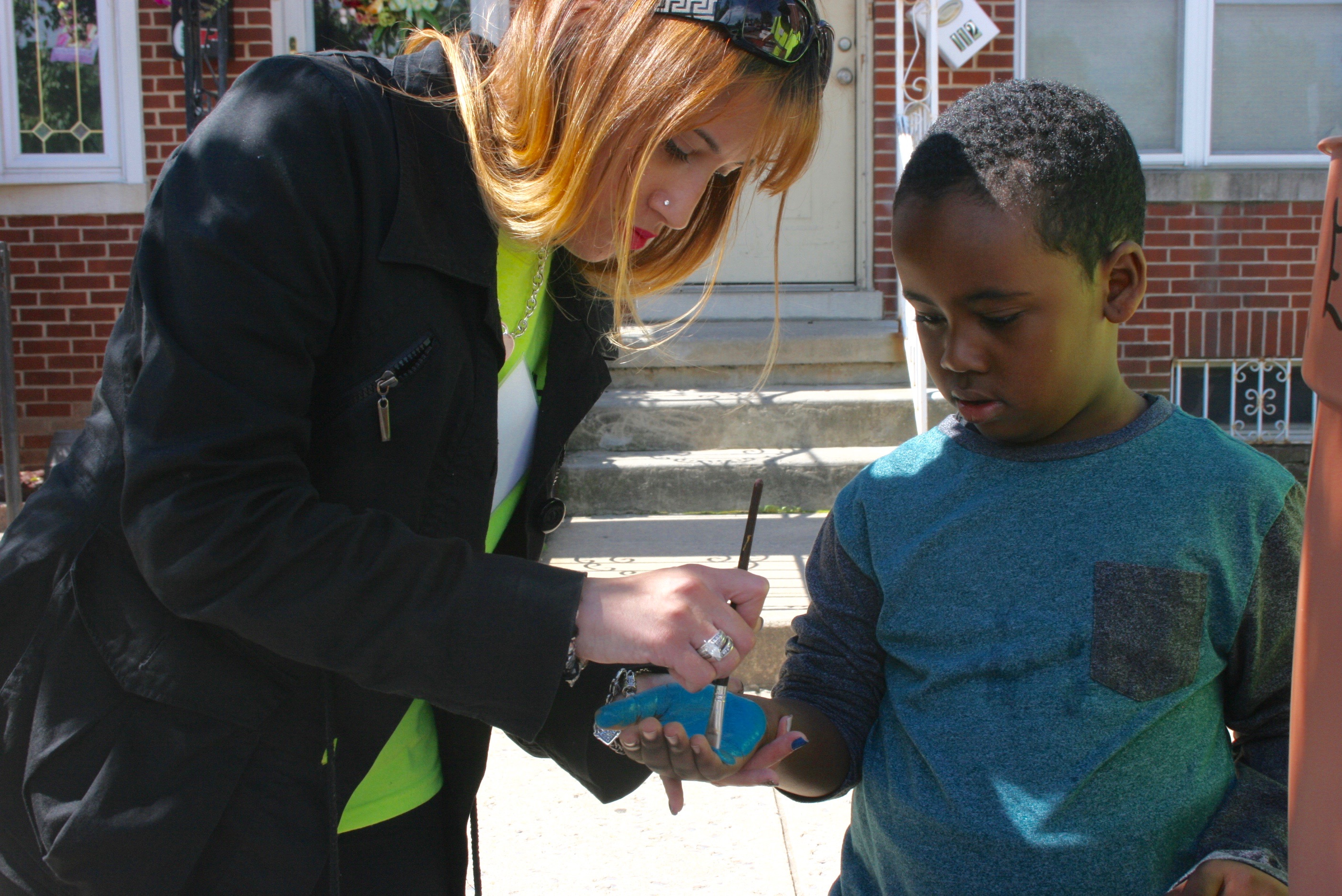 A volunteer, Jasmen Roman, with a young Block Supporter, Zavion.
You help make a difference!
Every year, volunteers donate their time and talents to Camden Lutheran Housing, Inc. to support our community initiatives. Volunteers make new efforts possible, bring fresh ideas to the table, and increase our capacity to do meaningful work that matters. We accept volunteers throughout the year and would love the opportunity to work with you!
Jasmen Roman, North Camden resident, volunteers weekly with the Block Supporter Initiative. "I help with family events, installs (which involve planting flowers and painting kids' hands), and holiday decorations. I get to do a little bit of everything and see the difference that makes in my neighborhood every day." Camden Lutheran Housing, Inc. accepts individual volunteers or volunteer groups – for a one-time project or for a repeat volunteer opportunity.
Become a Volunteer
We need your help to make a difference in Camden! Fill out this form to help us find the right volunteer opportunity for you. Please bring in or send to:
Attn: Jessica Franzini
Camden Lutheran Housing
800 Galindez Court, Camden, NJ 08102
Phone: (856) 342-8088
Fax: (856) 342-7032
Email: jfranzini@clhi.org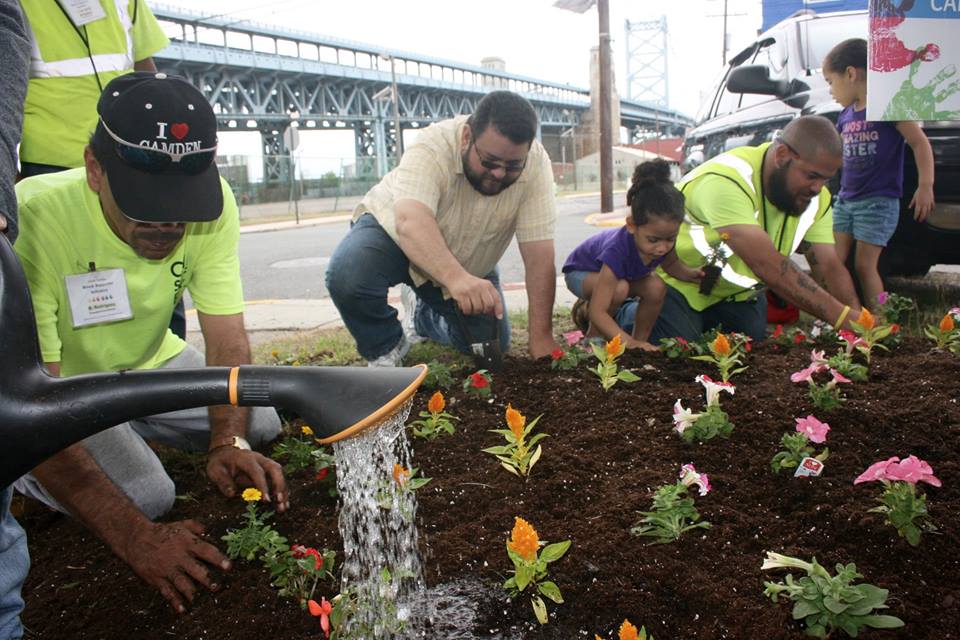 Volunteers plant flowers at a stabilized vacant lot.